Conscious Capital® is pleased to present New Era World Model, an efficient intervention approach to building economically empowered, socially responsible and environmentally sustainable communities while maintaining their cultural dignity and natural identity.
What is the N.E.W. Model?
As a supplement to the Sustainable Development Goals, New Era World (N.E.W.) Model takes a pragmatic approach to ensuring human and ecological well-being by focusing on one unit (community) at a time, leveraging local specificities of the place, people, culture and religion for the most efficient and sustainable outcomes in addressing the thematic concerns of the SDGs.
The N.E.W. Model aims to create communities that are economically empowered, socially responsible and environmentally stable. With an understanding that we need to create and enhance receiving capacity of communities first, before making an investment, the N.E.W. Model establishes the level of receiving capacity of a community, then lines up priorities to ensure the SDGs are met simultaneously.
Core Objectives
To review development interventions and understand efficient or inefficient approaches
To run controlled tests for the efficiency of specific approaches and tools for human welfare and sustainability interventions in pilot communities
To monitor, evaluate and document the constant process of change (deemed positive and negative both in reference to the program goal) brought by each unit of intervention
To create a road map for the most circumstantially suitable and contextually appropriate sustainable human-ecological welfare intervention
To showcase the successful transformation of communities into economically empowered, socially responsible and environmentally sustainable entities that can inspire transformation within communities across the developing world
To replicate and propagate the model in other communities for gradual but consistent progress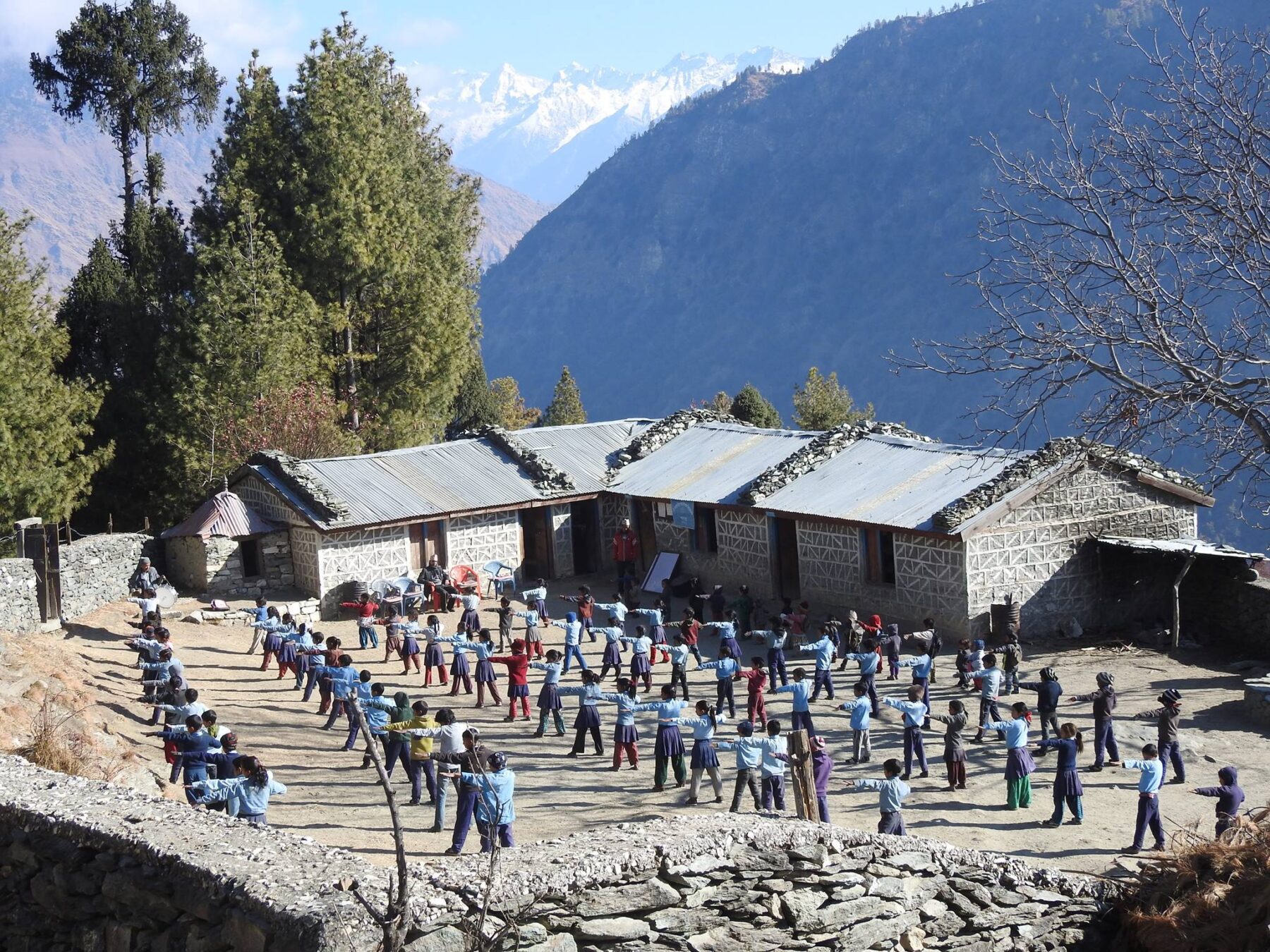 Taking Action
Site Selection and Participatory Research
A detailed profile will be created of each pilot community that will include demographic, socio-economic, geo-administrative, and environmental/ecological information on the current status and the future prospects of the area.
Willing, Influential and Fitting Candidates
Candidates from the target community will be selected to create one half of the workforce. This unit will be the inward-facing force of the intervention representing the values, uniqueness and sensitivities of the community. The other half of the workforce will be created by selecting educated young Nepalese from outside of the community, linking the inward and outward facing aspects of the intervention and allows the team to discuss non-conventional possibilities with the outside world.
Training and Development
This mixed team of Nepalese workforce will then be rigorously trained and exposed to the ideas and themes of the sustainable development goals and the intervention modality. This will be the phase of schooling of the workforce on principles, values, contents, skills, delivery and communication regarding the intervention and the greater vision.
Sketching the Theory of Change
Development practitioners have developed logic models and logical frameworks as strategies and tools to plan and evaluate social change programs. While these models well articulate the goals and resources of an initiative or organization, they give less focus to the complex social, economic, political and institutional processes that underlie social and societal change. Thus, while logic models and logframes have developed an Implementation Theory behind their work, they can lack an underlying Theory of Change. Funnell & P. Rogers (2011). This phase focuses on a participatory workout on the creation of a theory of change considering all the local specificities.
For more information, please fill out the form below
Disclaimer: Conscious Giving, Inc. is a Pennsylvania public benefit corporation, headquartered in Philadelphia, with a registered office in New York City. Conscious Giving, Inc. is legally independent of Conscious Capital, Inc. and Conscious Capital AG, and does not operate outside the United States. As a tax-exempt "public charity" as defined by the Internal Revenue Code (IRC) Sections 501(c)(3), Conscious Giving, Inc. is eligible to receive tax-deductible charitable contributions under IRC Section 170 and is qualified to receive tax deductible bequests, devises, transfers or gifts under Section 2055, 2106 or 2522. Therefore, contributions to Conscious Giving, Inc. are largely tax deductible to the extent allowed by law. No goods or services are provided by Conscious Giving, Inc. in exchange for contributions. Conscious Giving, Inc. only conducts charitable fundraising activities in the states where registration has been obtained and licensing is current. For additional disclaimers, please click here.