Because of the Conscious Capital team's diverse experience, we can identify a company's hidden value and its potential to provide solutions for the challenges that companies face as they compete for attention.
Differentiation
Marketing team members have 15 years experience on average, servicing big and small brands, including:  Google, PayPal, LEGO, Disney, Korn/Ferry International, The Coca-Cola Company, L'Oréal, Cartier, Manitou Group, Doosan Group, IETA, Allcot, OXY, Carbon Finance Labs, European Respiratory Society (ERS), European Lung Foundation (ELF)
Financial team members have more than 20 years of financial industry experience on average, with diverse backgrounds of working on the buy-side for family offices and hedge funds, and working on the sell-side for investment banks and serving family offices. Collectively, our financial team members have participated in more than 200 private and public offerings and 70 M&A transactions.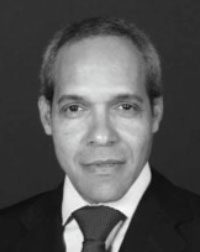 Miguel De Albuquerque
Chief Operating Officer
15 years of investment banking experience across diverse industries
Participated in more than 70 M&A transactions of business retail, fintech, medtech, and life sciences in Europe*
Built an extensive network of European investors and entrepreneurs through previous deals, education and events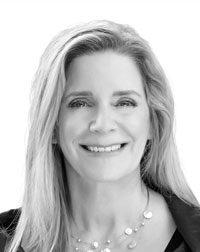 Beth Susanne
More than 3,700 teams coached
4 million euros raised on average* by companies she has coached
10 billion euros raised in aggregate* by companies she has coached
Companies coached originate from 60 countries on 6 continents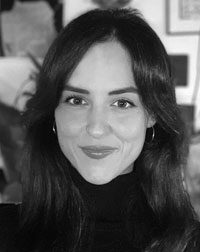 Julia Losa Bravo
Digital Designer

Helped communicate the innovations of more than 500 companies, which went on to raise over 2 billion euros*
Passionate about sustainability, cultural diversity and social causes, Julia's experience in frontline healthcare has given her the unique insight and skills in her approach for visual communication and graphic design, with a speciality in the bio and health tech industries
Her successful design-support collaborations include the University of Oxford, Imperial College London, Verve Ventures, IP Group, OSE, EIT Health, and Climate-KIC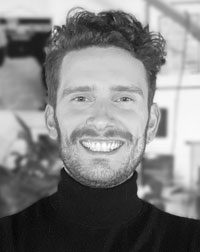 Ashley Wiltshire
Digital Designer

Visual designer with a rooted passion in generating positive global impact in social, health, environmental and financial sectors
Over 500 pitch decks designed, which helped companies to raise over 2 billion euros*
His successful design-support collaborations include the University of Oxford, Imperial College London, Verve Ventures, IP Group, OSE, EIT Health, and Climate-KIC
MA/MSc in Innovation Design Engineering from the Royal College of Arts and Imperial College London. Ashley's 10-year experience in graphic design and visual storytelling has shaped his expertise in understanding a company's needs to visually communicate their innovation and story effectively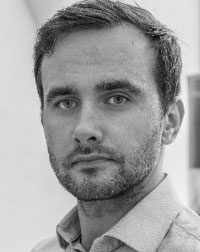 Tomas Kubilius
Marketing Director
18 years of marketing communication & brand building experience with strong visual communication background
Intact track-record of working in the marketing and advertising industry for clients from the luxury industry to NGO's and organizations in Europe and the U.S.
Broad range of expertise in delivering a wide scope of projects and analysis of client needs
Client portfolio includes: The Coca-Cola Company, L'Oréal, Cartier, Manitou Group, Doosan Group, IETA, Allcot, OXY, Carbon Finance Labs, European Respiratory Society (ERS), European Lung Foundation (ELF), and others
*Past performance is not indicative of future results
Disclaimer:   Conscious Capital AG, Conscious Capital, Inc., and Conscious Giving, Inc. (collectively referred to hereinafter as "Conscious Capital") are legally independent entities. Conscious Capital and its affiliates, and their respective employees, officers and directors take no part in the negotiation or execution of transactions for the purchase or sale of securities. This website is not to be used or considered as, does not constitute or form part of, an offer to or solicitation of an offer to sell, purchase, exchange or transfer any securities or invitation to subscribe for any securities in any jurisdiction, and does not constitute an advertisement of securities in any other jurisdiction. Use of this website is not for any person or entity that is a citizen or resident or located in any locality, state, country, or other jurisdiction in which such use would be contrary to law or regulation, or which would require any registration or licensing within such jurisdiction, including, but not limited to, the United States, Canada, Australia, the United Kingdom, or Japan. For additional disclaimers, please click here