Regeneration of deep value, degraded AgLand to restore its inherent agricultural productivity and carbon sequestering stores.
Regenerative Rewilding is our proprietary protocol. It underlies our approach to land management and value creation.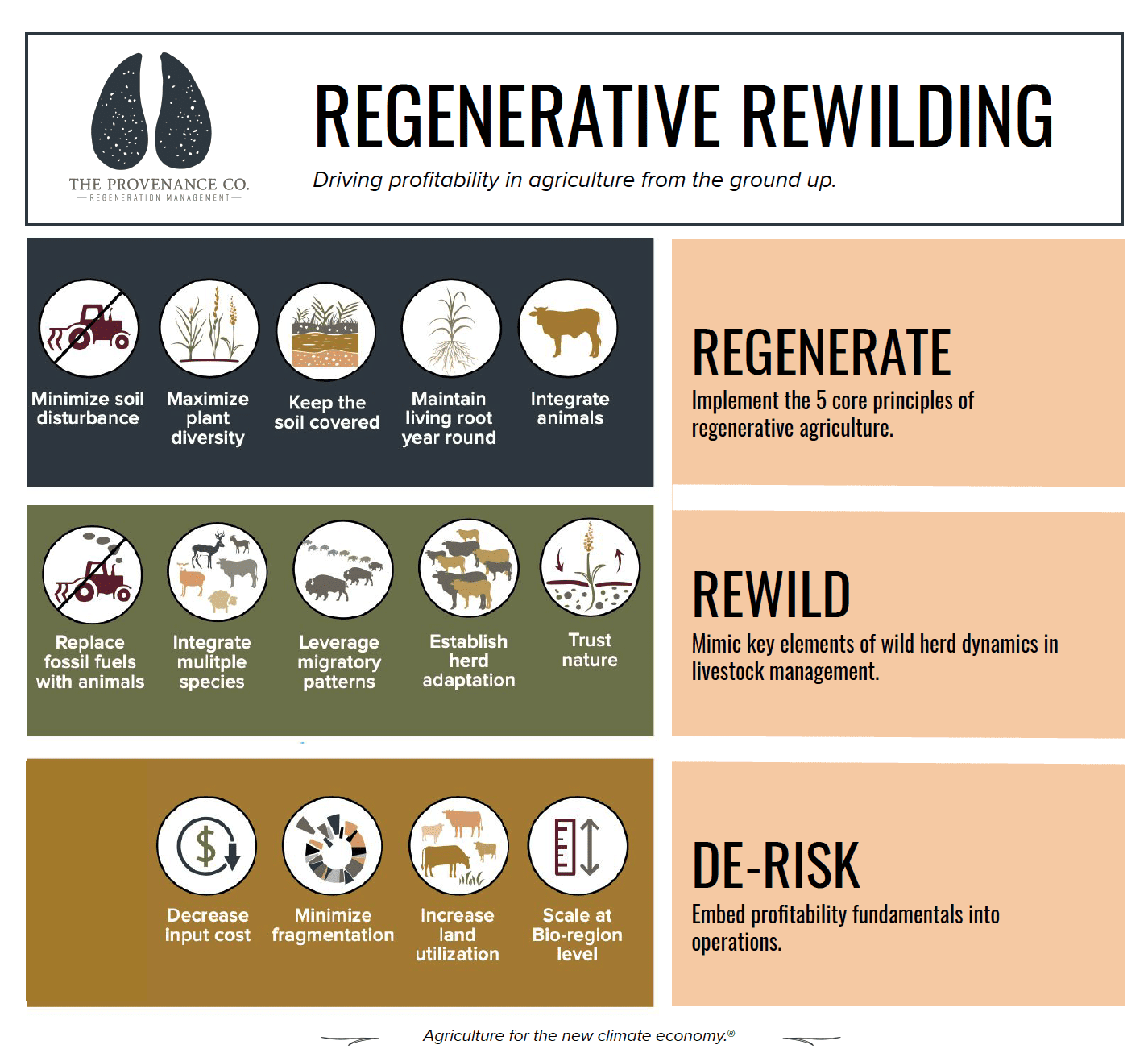 Track Record: The Regenerative Rewilding Pilot
We implemented our Regenerative Rewilding protocol on previously
degraded Tallgrass Prairie pastureland.
2014 – 2018
Tallgrass Prairie territory – Eastern Kansas
Family farm
Predominantly pastureland, some cropland
500+ acres total under management
Mixed species herd: cattle, horses, donkeys, sheep
Proof of concept outcomes:
Showed climate beneficial ecological outcomes as a result of Regenerative Rewilding approach
Also showed promising returns vs. conventional agriculture
a) Operating Profit
b) Net Profit
c) Land Utilization
WHAT HAPPENED:
Rewilding sparked the virtuous circle of land rehabilitation, driven by the re-emergence of systemic biodiversity.
Thriving, diverse plant proliferation builds habitat, which re-starts a virtuous cycle of plant, pollinator, and wildlife biodiversity critical to our food system.
Disclaimer: Conscious Capital® is not a registered broker-dealer and does not offer investment advice or advise on the raising of capital through securities offerings. Conscious Capital® does not recommend or otherwise suggest that any investor make an investment in a particular company, or that any company offer securities to a particular investor. Conscious Capital® takes no part in the negotiation or execution of transactions for the purchase or sale of securities, and at no time has possession of funds or securities. No securities transactions are executed or negotiated on or through Conscious Capital®. Conscious Capital® receives no compensation in connection with the purchase or sale of securities.